Belmont Balustrade Railing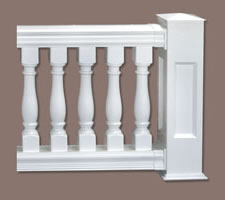 The Aztec Vinyl Railing is a great choice for your deck or porch. It has an amazing style all its own!
Belly Railing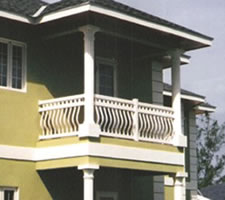 Not many railings have the detail and styling found in the Belly Vinyl Railing.
New England Railing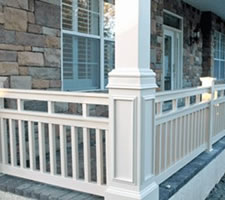 Enjoy traditional beauty with the no maintenance, carefree lifestyle of modern materials in the New England Vinyl Railing.
Sacramento Railing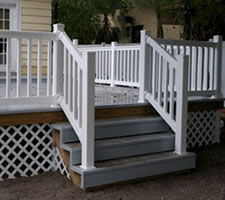 With our Sacramento Vinyl Railing, you can create the look of traditional and elegant accents to your deck, patio, balcony, roof line, or trim.
Spindle Railing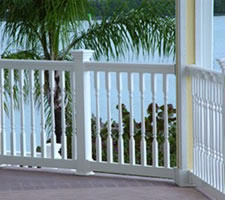 Our Spindle Railing will work beautifully with your porch, deck or patio, adding another element of architecture to your home.
Glass Railing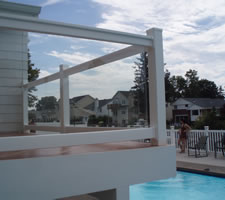 Whether you are view is of the ocean or a scenic background. Enjoy the view with our eleglant glass railing system.